2020 Toy and Gift Card Drive – Help Us Fill The Truck!
DEADLINE EXTENDED TO MONDAY, DEC 21st!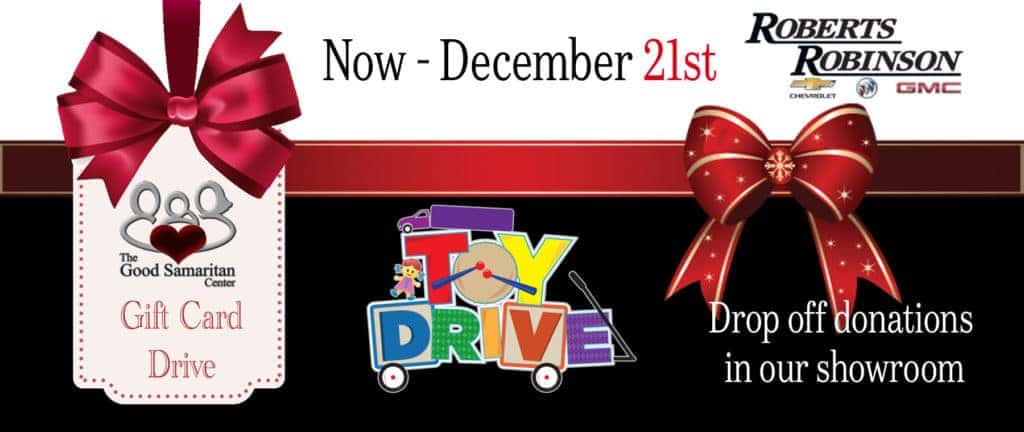 We are having our annual toy & gift card drive to benefit local families. Donations will be distributed through the Good Samaritan Center in Excelsior Springs.
This year, it's going to be even tougher for families struggling with unemployment, illness and stress caused by the pandemic. Some may need a little extra support to make their holiday joyous and bright – and a single toy donation can do just that!
For those looking for a few ways to help out the less fortunate this year:
New unopened unwrapped toys, gift cards and cash donations accepted. Want to help your local businesses? Purchase a gift card through one of the local businesses in town. Not everyone has access to transportation that we're helping out so this would be beneficial to them as well. Please drop your donations off in our Dealership Showroom and help us fill the truck!
Donations will be accepted through December 21, 2020.
Questions? Call (816) 630-3151 and ask for Kelly or email us.